A visit at the museum is a must which belongs to the holiday. In that case, we can recomend Strandingsmuseet in Thorsminde. It´s very interesting to see the many little and large things from ship wreck, which over time has been collected from the bottom of the ocean. Bring the whole family, both grown ups and the little ones.
Kaj Munks Præstegård in Vedersø
Vesterhavsvej 7 A
Vedersø
6990 Ulfborg
Phone: 97 36 23 43
Direct: 50 59 59 80
Kaj Munk was a priest in Vedersø from 1924 an to his death 4. January 1944. The rectory was the framework of his most active years.
Opening hours and further informations: www.kajmunkspræstegård.dk
Vedersø Egnmuseum

Vesterhavsvej, Vedersø
6990 Vedersø
Phone: 22911788
The museum is adapted with a memorial room for Kaj Munk, an old schoolroom and a room with a local historical display. Besides that, you will find an old fishing lodge and a gymnastic area with old equipment.
VW- Retro Museum
Industriarealet 10
6990 Ulfborg
Phone : 61469740
www.vw-team-andersen.dk
At the museum you will find a great collection of old volkswagens, including the popular Beetle, the VW-campingbus, and the VW-pickup. The museum is full of nostalgia, and besides the many cars, there is a nice collection of original auto parts and many more things from the good old days.
The museum is open every sunday from 10-16.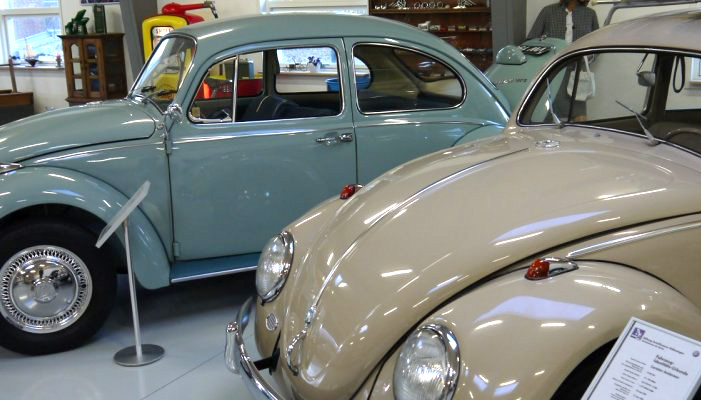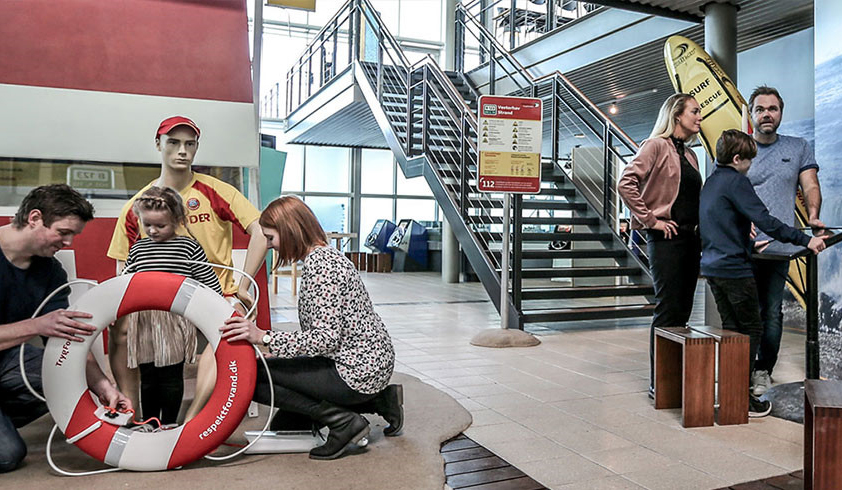 Kystcentret – Experimentarium
Kystcentervej 3, 7680 Thyborøn
Phone: 96 90 02 00
https://www.kystcentret.dk/
Kystcentret Thyborøn is full of fun and exciting experiences for children, adults and seniors. Experiences that make you wiser about the nature, which surrounds us. Can you build a sand dune that won´t break or create big waves? Have you ever tried to be in quicksand and do you know about the danish reptiles? Perhaps you are interested in the exciting story of the "Turtle Spy" from World War II or the Russian frigate "Alexander Nevsky"? All this and much more you can experience at the Kystcenter Thyborøn.
Lystbækgaard
Lystbækvej 1, Kronhede
6990 Ulfborg
Phone: 97 49 01 20 + 21 23 29 84
E-mail: post@lystbaekgaard.dk
www.lystbaekgaard.dk
Visit Lystbækgaard and experience the distinctive nature. There will during the year be a lot of different activities, e.g. herding with sheepdogs, sheepshearing, different farmmarkets and guidet tours. Make sure to visit the little museum, where you get to touch all the stuff. At Lystbækgaard there is also a farmshop, were you can buy mutton sausages, wool, yarns, knitwear, leather and more.
Søndervig sand sculpture festival
Lodbergsvej 44, Søndervig, 6950 Ringkøbing
Phone: 60 85 59 11
http://www.sandskulptur.dk
Every year, 40 sculptors participates in the festival, to make a 200m long wall of sand sculpures. Their fantasy has no bounderys, and it ends up with one big peace of art, with motives from the theme of the year. The festival is for everybody, and is definitely worth a visit.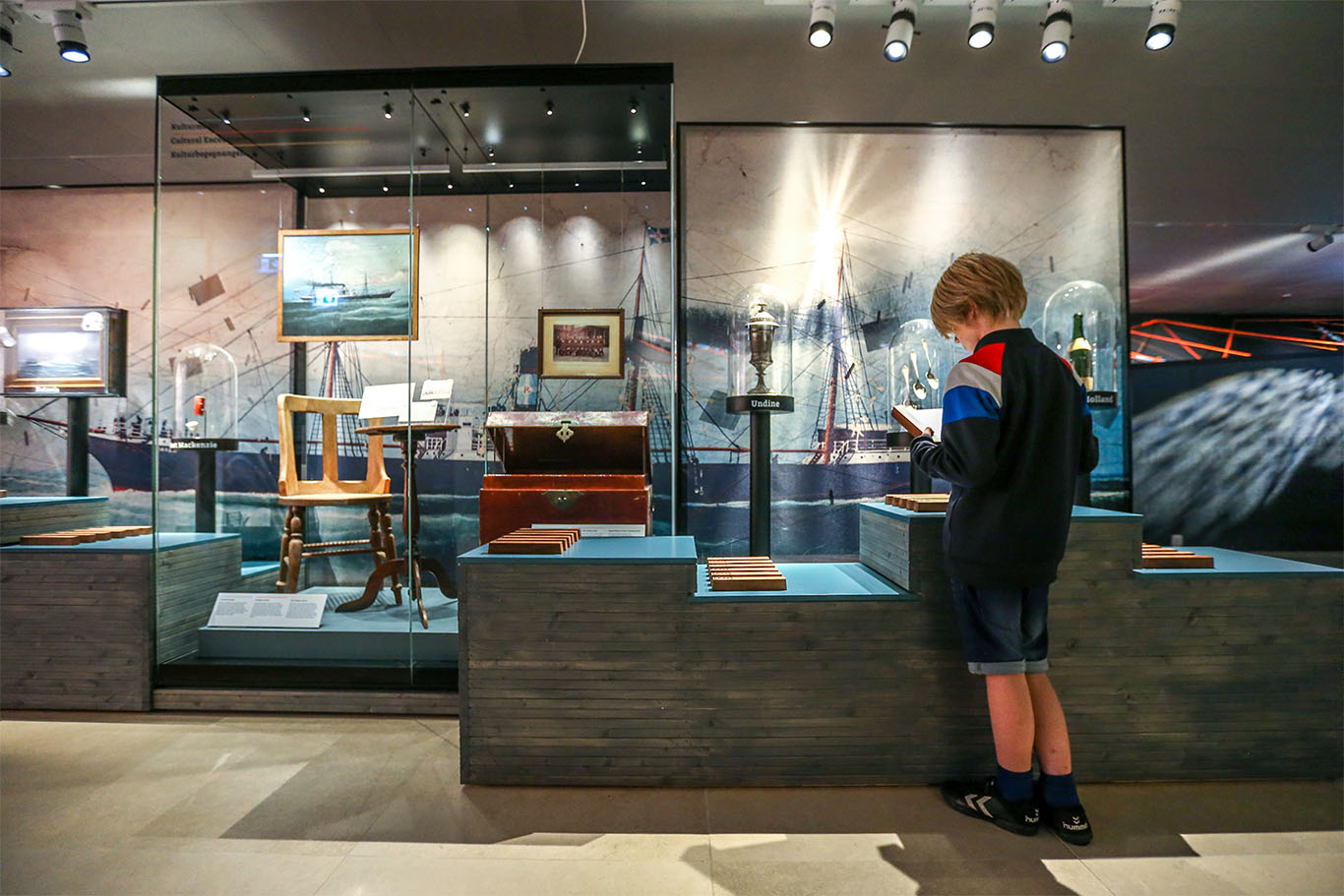 Strandingsmuseum St. George
Vesterhavsgade 1E, Thorsminde
6990 Ulfborg
Phone: 97 49 73 66
E-mail: post@strandingsmuseum.dk
www.strandingsmuseet.dk
Severe storms, mist and sea fog, unpredictable ocean currents, changeable depths and no islands to offer shelter have led to thousands of shipwrecks along the West Coast. Embark on a journey in a world full of dramas, tragedies, love and heroism.
Children have free admission to the Museum, which also houses an outdoor maritime playground and café-restaurant St. George.
Sneglehuset
Klitvej 9, 7680 Thyborøn
Phone: 97 83 11 67
http://www.sneglehuset.dk
Far out at the westcoast, in Thyborøn, where inlet and sea meets, is "sneglehuset". It is an unique house, decorated with thousands of shells, mussels and conches, made by one man through a long life.