When you are on vacation, it´s nice to go somewhere to move, so you dont sit still all the time. Specially families with kids needs places to go. Multihallen in Sdr. Nissum is a perfect place to go if you need to move.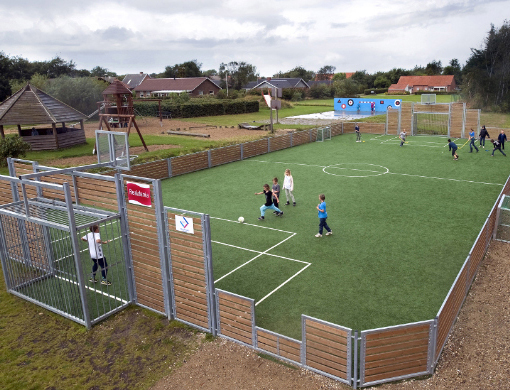 Multihallen, Sdr. Nissum
In the Multihal you will find : Squash, minilanes for ball games, badminton courts, Volleyball, table tennis, Billiard/Pool, Net-cafe, Football-table, Wii, Golfsimulator, shootingsimulator, sensory garden, local history archives, Cafes, outdoor footballfield and climbing walls.
Daypass can be bought at DagligBrugsen, Sdr. Nissum and at the Turistoffice, Vedersø Klit
For further information : www.nissumfjand.dk