A vacation leads to lots of different experiences, and some of them are easy to bring home. In the handicraftshops there are a great selection of stuff for the home. An obvious excursion target. There are a lot to watch, but do also take time to sit sown and enjoy a cup of coffee in the small cafees which often are connected to the shops.
Many whishes to know where their food comes from, and that makes the sale from barn doors more popular. Some of the farms have also organized a part of the stable to handicraftshops and galleries, a special excursion with lots of inspiration.
Fjand Gårdbutik – café og galleri
Klitvej 49, Fjand
6990 Ulfborg
Phone. 97496460
www.fjand-gaardbutik.dk
Fjand Gårdbutik offers lovely delicatessens and beautiful handicraft. We have a cafe with up to 100 people, and a gallery with changing displays. We offer great musical events from time to time. Newest addition is food from the farm.
Vestkystens Gårdbutik
Houvig Klitvej 77, Houvig
6950 Ringkøbing
Phone.: 97 33 15 99
www.krogensgaard.net
In the shop, great quality from the western Jutland region are sold. Krongensgård is an old family farm in Houvig between Vest Stadil inlet and the North sea. Here the family have belonged for 500 years. From the farm there has been driven agriculture, fishing in inlets, from the beach and at the sea, harvested reeds and hauntet through all the years. The farm is driven by only 120 mother cows and 5 breeding bulls. We offers freshly grounded Vestcoast coffee, homemade honey and cheese, and other than that, our own beef, chopped meat and salami.
Tind textil
Røjklitvej 10, 6950 Ringkøbing
Phone: 97 33 77 78
http://huset-tind.dk/
A beautiful shop in the outskirts of Kloster, which offers a great selection of clothes, shoes and accessories in piure naturematerials from danish and foreign designers.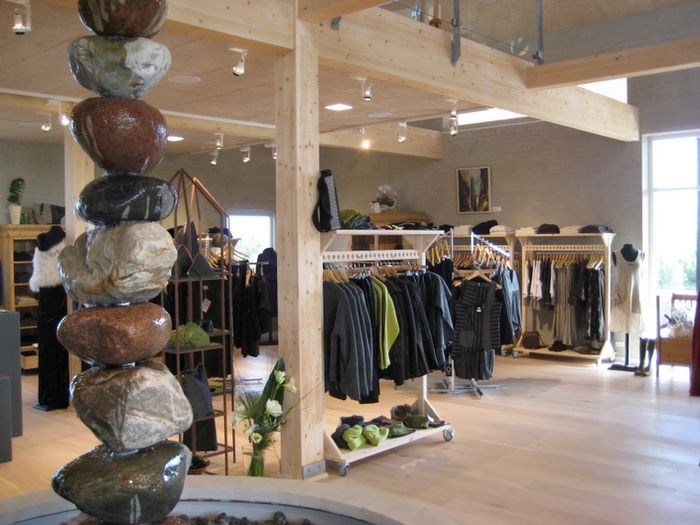 Gammelgård Glas
Gammelgårdvej 12
7650 Bøvlingbjerg
Phone.: 9788 5588
www.gammelgaardglas.dk
Gammelgård Glas is a family concern, where the Christensen family designs and develops products together. The firm has specialized in designing glass figurines, which is based i stories and traditions. The products from Gammelgård glas are sold by own gallery and by dealers all over the country.
Hornvarefabrikken
Storbjergvej 2
7650 Bøvlingbjerg
Phone: 9788 5079
www.hornvarefabrikken.dk
Hornvarefabrikken is the only company in Denmark producing arts and crafts made out of horn. Hornvarefabrikken was established in 1935 in Bøvlingbjerg where all the products are being produced even today.
Kloster Design
Klostervej 96, Kloster
6950 Ringkøbing
Phone: 97 33 72 38
www.klosterdesign.com
Wenn you are visiting West Jutland, dont miss the candle factory and handicraft shop Kloster Design. It´s a place with lots of exiting experiences for both children and grown ups. In our shop, you will find a great selection of crafts and gifts. We have among other things ,dolls, candles, ceramics, glass and wrought iron.
Enjoy a cup of coffee in Charly´s cafe, while the children are making their own candles right next to you.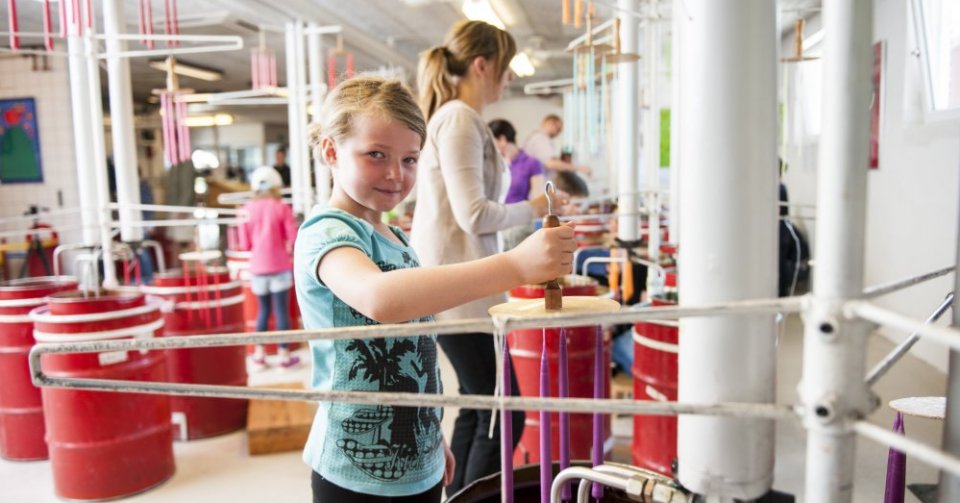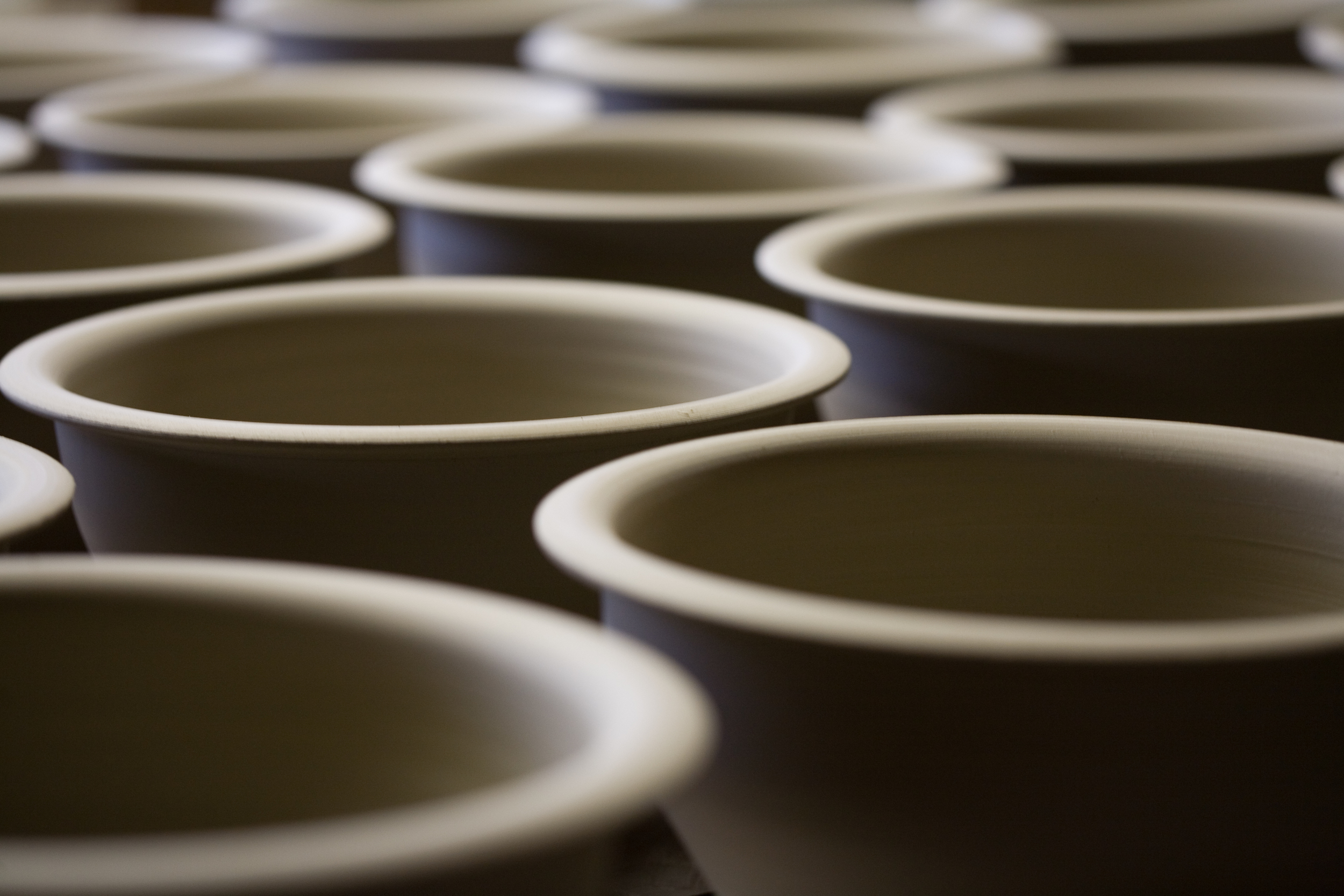 Willer Keramik
Opstrupvej 1
6980 Stadil
Telefon: 97 33 14 01
The great beautiful gallery is a special experience of glowing, exotic art from HAITI. Always a wide selection of sculptures, paintings and wood carvings. Special colors and decorations.
Galleri Strandminder
Vesterhavsgade 4
Thorsminde
6990 Ulfborg
Phone.: 29628412
www.galleristrandminder.dk
At Galleri Strandminder you only  find UNIKA. Not two artworks are the same. All of the materials got a touch of the tough Westcoast nature, and are made with eye for shapes and colors. Unique artworks – made by the love to the nature, its greatness and all that it gives us.
Openings changes during the year. Call for further informations.